Hello everyone!

Welcome back to dev blog #11, getting posted earlier than planned. This means it will be a little bit shorter than the last one, but we have still got quite a few things to show!

AshesDrawn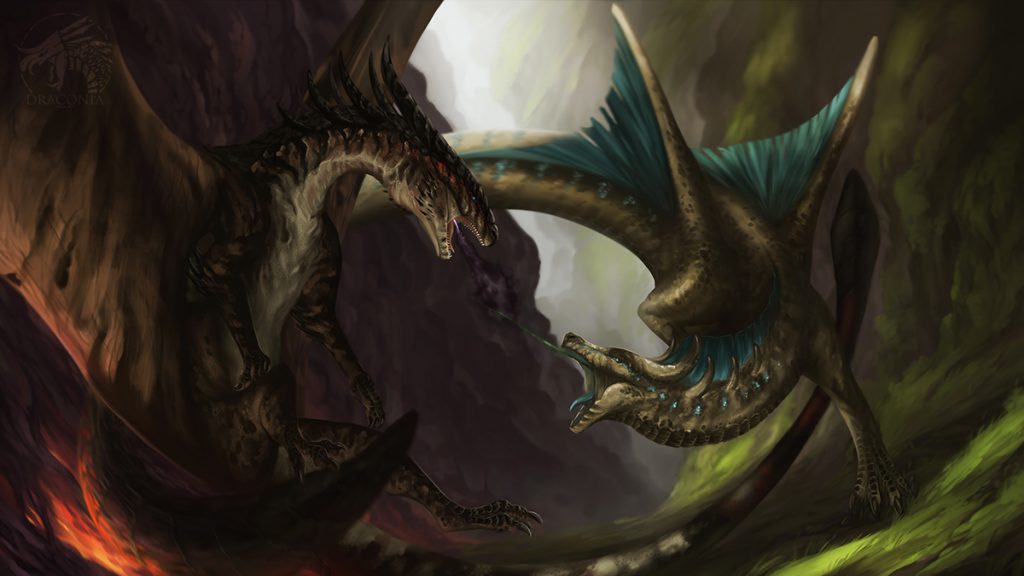 Our illustrator AshesDrawn has finished the first illustration for the game, which you might have already seen on our social media or Discord server.
As new characters get worked on, she will make more illustrations featuring the dragons which have been added or are about to be added to the game. So if you missed her Draconia streams, there will be more in the future!
You can watch Ashes streams on Twitch: https://www.twitch.tv/ashesdrawn

The Lindworm
The Lindworm aka "Lindy" will be the next playable and first flightless character in the game. While the model has been finished for a while now, we just recently started working on the animations for this weird animal.
We spent quite some time trying to figure out which movement types would suit it the most, since its overall appearance is based on images from old English folktales and is therefore extremely unnatural.
We ended up going for animations based on snake-like movements, which also occasionally involve the arms to give them more purpose apart from digging holes and digging up food, because arms have feelings too.

The Eastern Dragon Model
The Eastern dragon has been the most complicated dragon so far when it comes to character design. While we wanted to keep the traditional look for the default model, we also wanted to make it appear natural, which included a lot of anatomy work and the use of lots and lots of references to create the model.
After weeks of work and getting buried in feedback and references, Lenar finished the the Eastern noodle and we are quite happy with the result!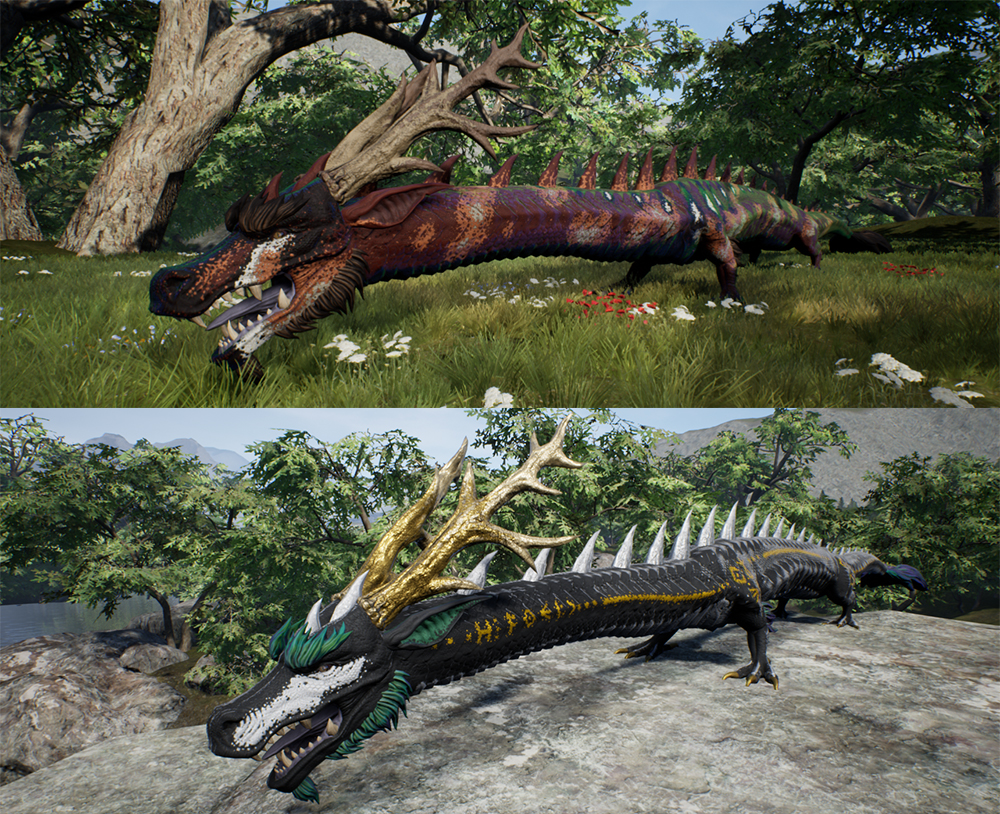 Luckily we had enough time to create the default texture and a backer pattern right after completion of the model.
It is also the only confirmed dragon species that will have the shimmer effect (shown in our latest dev blogs) by default. If you are not a fan of being a shiny rainbow boa, don't worry! The effect can be turned off in the character customization menu!
The Wyvern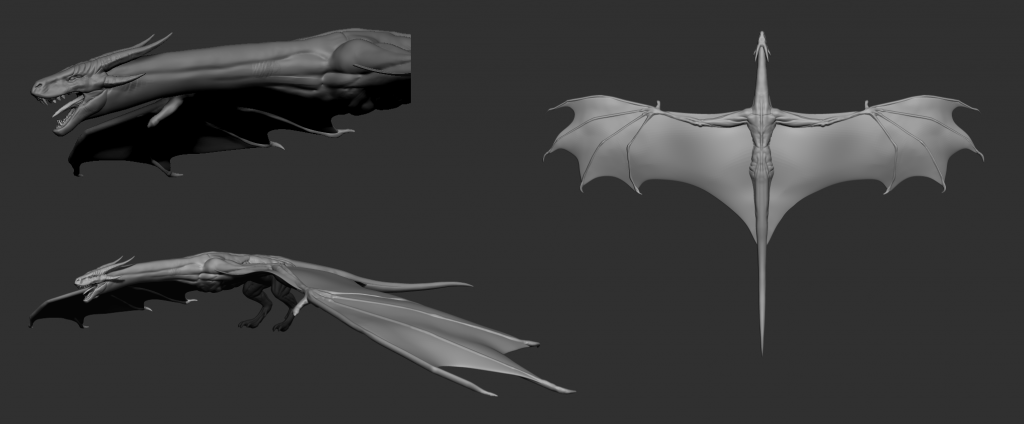 Our modeler Lenar just finished the Eastern dragon and moved right onto the Wyvern, which is probably one of the most popular dragons on Draconia's roster.
Above are a few screenshots of the work in progress model. Let us know what you think!
You can occasionally catch Lenars streams on Twitch: https://www.twitch.tv/lenarbialy
The Griffin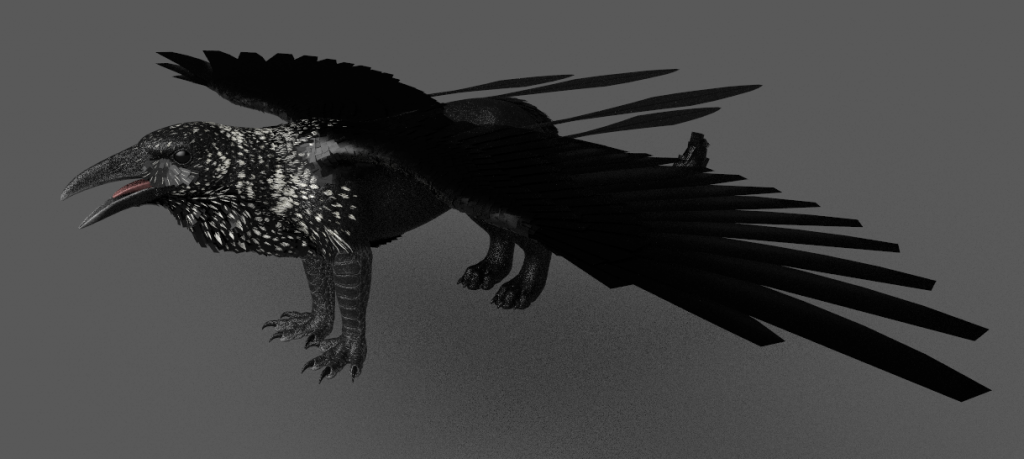 Our backer creature, the Griffin, hasn't seen the light of day in quite a while. So here is a screenshot of the model, which is currently being textured.
The backer requested a piebald skin, because making it purely black would have made sense for a corvid based Griffin, but would have been too simple and wouldn't have given players many customization options.
Level Design
Something we haven't talked about in a long time is the level design of Draconia.
We are currently fleshing out the first areas of the game, which are the European dragon territory, the Lindworm territory and the Eastern dragon territory.
Each of these areas has its own theme going on, which represents the dominating dragon species in it.
Our main focus is currently the Lindworm territory, which features cliffs, dark pine forests and a lot of caves for Lindy's to hide in.
These caves will come in different sizes and will be spread out all over the area. What else you can find in these depths apart from dangerous noodles is a secret, but exploring them will be worth it!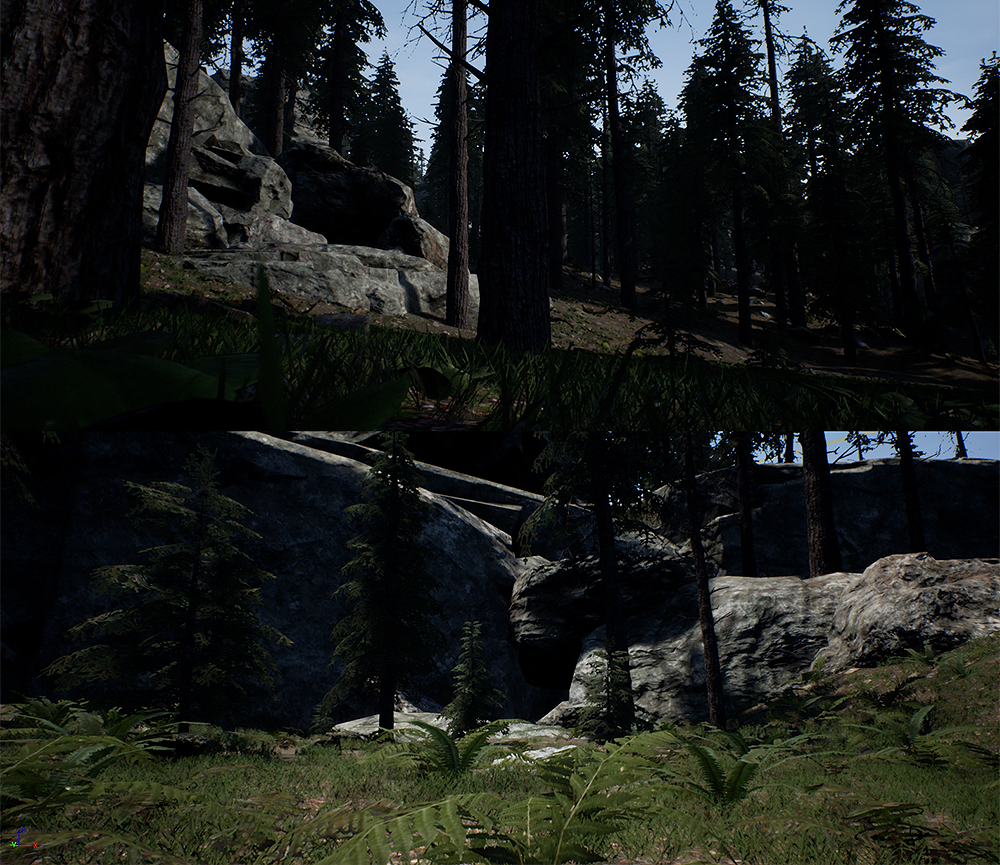 The European dragons territory is known for being purely volcanic.
This means you won't find any green in it, but plenty of burned matter, ash and lava pools.
Of course European dragons need lairs as well, so you will find quite a few hiding spots underneath the black rocks, if you look closely! However these places are different from the Lindworms caves. They are less narrow and a bit easier to find, while still offering some protection from other dragons.
Some of them might even be a sanctuary to other species.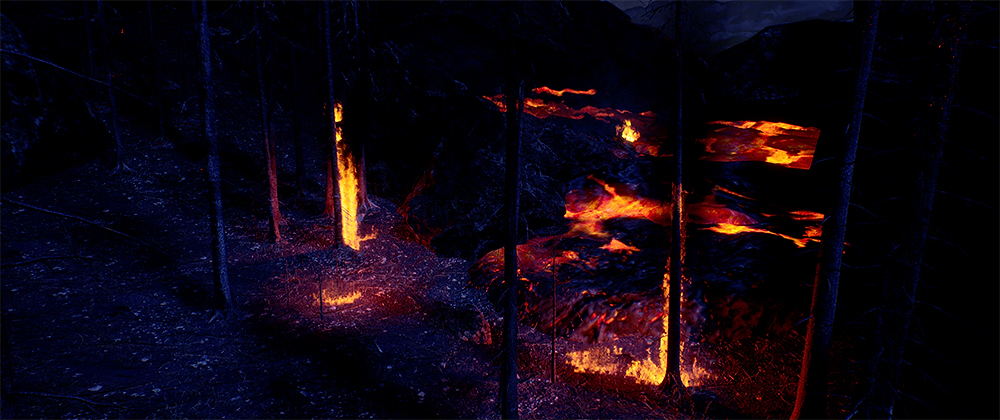 With the Wyvern model being made, we started to think more about the design of the Wyvern territory, which mainly consists of floating islands.
While floating pieces of dirt and rock can be cool, they end up still being super basic on a large scale. So we started asking questions like: Where do the Wyverns hang out most of the day? Do they have specific places to leave the remains of their previous meal in, like some real animals do? Do they have certain spots they enjoy resting in? Should they nest in the open or in more protected areas?
The last question led us to giving the islands a tiny redesign.
The Wyvern is the only character, which can latch onto walls and we combined this mechanic with their nesting habits. We ended up adding small cave-ins to the underside of the islands, which will be used as nesting spots in the future. These cave-ins offer more protection and also function as hiding spots, making the interactions between players or players and NPC's in this territory more interesting.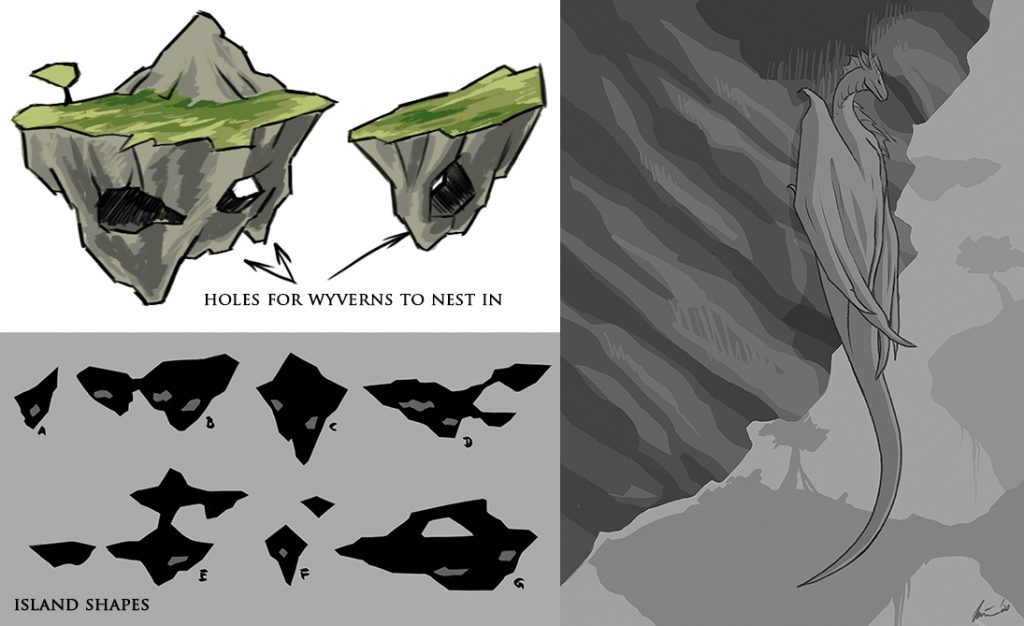 Animations & Movement Rework
As we mentioned in other dev blogs before, we are constantly looking at improving certain aspects of the game. Lately these aspects have been the European dragons animations (more weight), the position of the wings as well as the overall movement.
The European dragons wings are now folded closer to the body to look more natural when they are not in use. Unfortunately folding them completely would result in a massive amount of ugly clipping issues so we went with whatever was possible and still looked good.
The general character movement has gotten a few additions: Players can now switch between walking and sprinting as well as normal flying/gliding and fast flying. Diving now increases the characters speed, while ascending slows it down.
We still have to do a lot of tweaking, especially when it comes to transitions, but we are getting closer to finishing the basic movement system.
Below you can find a video of the changes mentioned in this section of the dev blog.
Keep in mind: Everything is subject to change!
Interactions
And the last topic we want to briefly mention in this dev blog: Interactions!
Our programmer is currently working on our new interaction system, which will allow us to add plenty of new ways to interact with your environment. The first mechanics using this system will be drinking and eating once the foundation is ready. We hope you are hungry for some ribs!

Okay, the dev blog ended up being longer than we thought, but we hope you like it!
If you want to know more about the things we talked about or see more frequent updates join us on Discord or follow us on social media!

Don't forget to wishlist, follow and/or share the project:
Steam – https://store.steampowered.com/app/1295900/Draconia/
Patreon – https://www.patreon.com/draconiagame
Discord – https://discord.gg/draconiagame
Twitter – https://twitter.com/draconia_game
Reddit – https://www.reddit.com/r/draconiagame/
See you next time!