Hello everyone,

Welcome back to our new dev blog.
This one is going to be a rather short one since we have been mainly working on level art/design and character customization which we will be talking about in this dev blog.

Note: All features we will show you are work in progress. The customization will undergo bug fixing and polishing work like everything else we are working on.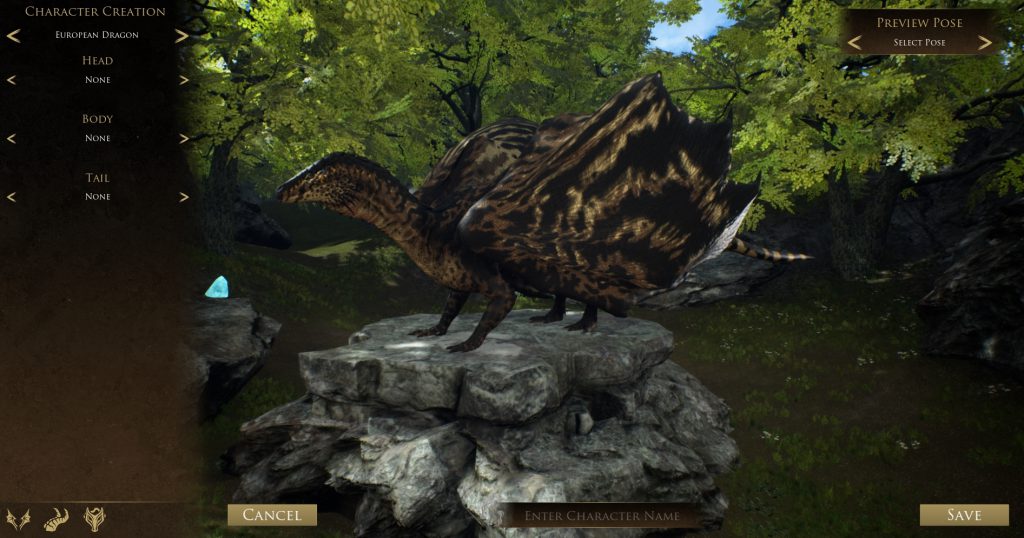 When it came to the character customization we didn't just want to add a variety of pre-made skins for each character but to allow players to customize them to their liking.
While pre-made skins can look cool, they don't give the owner the "I made this :)" feeling (100 points if you get the reference). Even just changing a couple of colors on a character can make it look unique and give the player the feeling of having something special.

To make it easier for you to see which section you are currently changing we added highlights which make them flash up in a dark green.
Highlights won't affect the colors you are choosing for that specific part of the skin.


There are no limits on which colors you can select for your character. We understand that not everyone wants to see dragons in bright and flashy colors but limiting players to a small set of "natural" options is a huge restriction in our book.
Instead we hope private server hosts will enforce a "only dark colors" rule.
While editing colors is pretty neat, changing body parts such as the horns and tail tips (and more if available!) of your characters adds a more unique aspect to the customization.
We have already added a small variety of horns and a tail tip option for the European Dragon but more parts will be added over time since body parts are a thing to work on in-between all the other major tasks.

Another little feature we added is the option to choose between different animations for preview purposes.
While the dragon has its wings folded in the idle state, you can't see the patterns on the underside.
To fix this issue we added a couple of animations which make them visible. However we will add a special animation in the near future which will properly display all sections that can be edited on your character.
The third customization option is "Accessories".
Accessories are objects that are not natural body parts. They can be masks, costumes and other cosmetics without any special purpose.
If you backed the Custom Tier on Indiegogo or Patreon, which included a custom accessory, you will be able to find it here!
Some backer items will already be included in the next patch of the pre-release version, which will be released once we have added the option to switch between patterns and have pushed the character customization through the first bug grinder.

That is all for today's dev blog. The level design part will be included in a future blog when more progress has been made. We hope you like the character customization so far and are as excited for it as we are!

Don't forget to wishlist, follow and/or share the project:
Steam – https://store.steampowered.com/app/1295900/Draconia/
Patreon – https://www.patreon.com/draconiagame
Discord – https://discord.gg/Bhx4F8M
Twitter – https://twitter.com/draconia_game
Reddit – https://www.reddit.com/r/draconiagame/
Thank you for reading and your support!